Welcome to the Dewees Island Turtle Team!
By attending our programs, walking with us to look for tracks, or observing a nest inventory, you are joining a dedicated group of citizen scientists who are participating in a large scale conservation effort.
Dewees Island's certified team leaders are Gary McGraw, Lori Sheridan Wilson, and Judy Drew Fairchild.  Because they are an endangered species, activity is strictly regulated by South Carolina's Department of Natural Resources. It is illegal to interfere with sea turtles in any way without a Letter of Authorization from SCDNR.
Thank you for volunteering to walk the beach with us. Click this link to sign up: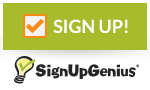 Try to be on the beach as soon as it is light. so you can be done before 7:00. Take your cell phone, and be sure you have Judy's number in there so you can call or text as soon as you either find a nest or know there isn't one. We begin so early because there is a small window of time after the eggs are laid when it is safe to move them. Then the developing turtle attaches to the shell wall, and we could hurt the embryos.
Here is our training video:

Dewees Island: Walking for the Turtle Team from Judy Drew Fairchild on Vimeo.
Pay attention to the weather. If a dangerous storm is brewing, please use your better judgement. Don't put yourself in harm's way for turtle team walking!
Find the most recent high tide mark, and walk along it. If a turtle nested and returned to the ocean before the latest high tide, the tide will have washed away the tracks; so you need to look above the tide line. Loggerhead turtle tracks look like 3 foot wide tire tracks. If it is high tide while you are walking, or if there has been wind or rain overnight, finding tracks can be tricky. Look above the high tide line for areas of disturbed vegetation and thrown sand, or patterns which would indicate that a turtle emerged from the water. Don't hesitate to call if you want another opinion.
If you are lucky enough to come across a nesting turtle or hatching nest, STAY STILL AND QUIET! Call one of our turtle volunteers, and do not approach the turtle or nest.
When you find tracks, call us right away. Be sure not to destroy any field signs like tracks, sand or vegetation until the turtle team has a chance to evaluate the evidence. Sometimes tracks and field signs were obscured by people and dogs. As soon as we know the location of the nest, you can walk the remainder of the beach and circle back to see what is happening.
When the turtle team gets there, they try to determine whether the turtle nested. Turtles follow a predictable pattern once they have begun to lay eggs. They dig a hole, upturning vegetation in the process. They lay the eggs and cover them, and throw sand over all. We look for field signs to see how long the turtle spent on the beach, evidence of upturned vegetation, and thrown sand. Even then, we are never sure unless we find a nest. This turtle turned around without disturbing any other sand or vegetation. There is no thrown sand or body pit. This turtle managed to dig a body pit and lay her eggs, despite the sand fencing that blocked her way. This turtle made a clear body pit: you can see the thrown sand and body pit.
Certified team members will probe to locate the eggs and determine whether the nest needs to be relocated. One egg will be harvested as part of a tri-state DNA analysis program. The nest will be marked and caged, labeled with a DNR protection sign, and entered it in our GPS system. We also measure the turtle tracks to see if we can learn more about the female turtle. When we are finished marking a nest or crawl, we make a large X through the tracks, so that tomorrow's walkers will recognize this as a documented event.
While you are walking, don't forget to check existing nests for predators or hatching. Look for a concave hole in the center of the marked nest area, or tiny tracks leading away toward the sea. Loggerhead hatchling tracks, like those of adult turtles, have an alternating gait and are about 2 inches wide. Ghost crab tracks look a little shallower and pointy. If you see baby turtles on the beach, evidence of hatching, or dead hatchlings, be sure to tell us.
Enjoy the walk at sunrise– it's a great time to be on the beach. As soon as you have reached the end of your designated area, call or text us to let us know you are finished.
Thank you for being part of the network of volunteers working worldwide for sea turtle conservation. We really value your help. Visitors and renters are welcome to help as well. Call Judy or sign up in the nature center.