If you missed the kids holiday concert on the island, here's a quick video to give you to get a taste.

On December 16, Huyler House was the site of some joyous merriment as some young island residents and friends delighted us with a holiday concert.  Meaghan Bonds, an Ashley Hall senior who lives on the island with her parents Ronnie and Susan, led the afternoon.  She and her friend Ann Sheridan began with some string duets, and even some Irish Fiddling.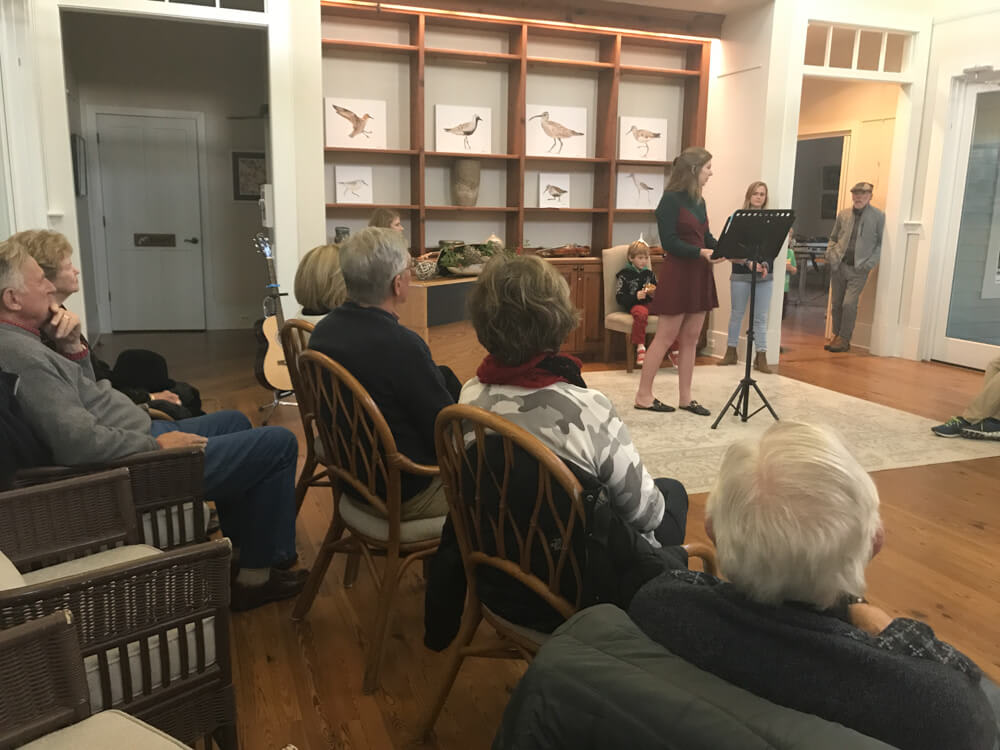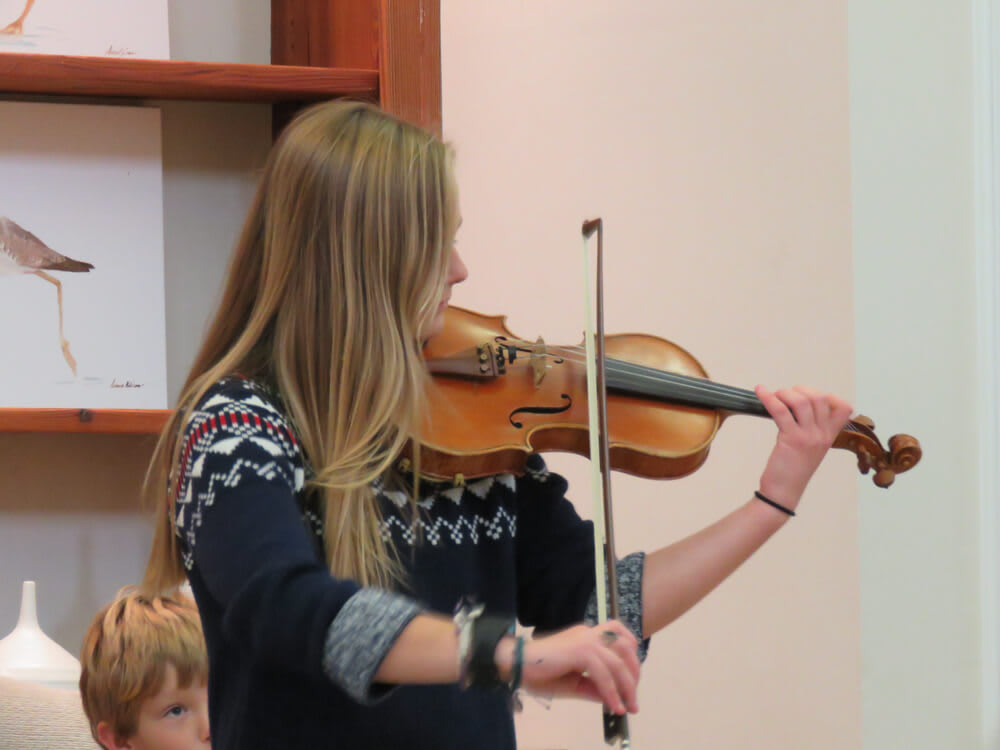 They played several pieces, while a full house of proud parents and impressed neighbors gathered.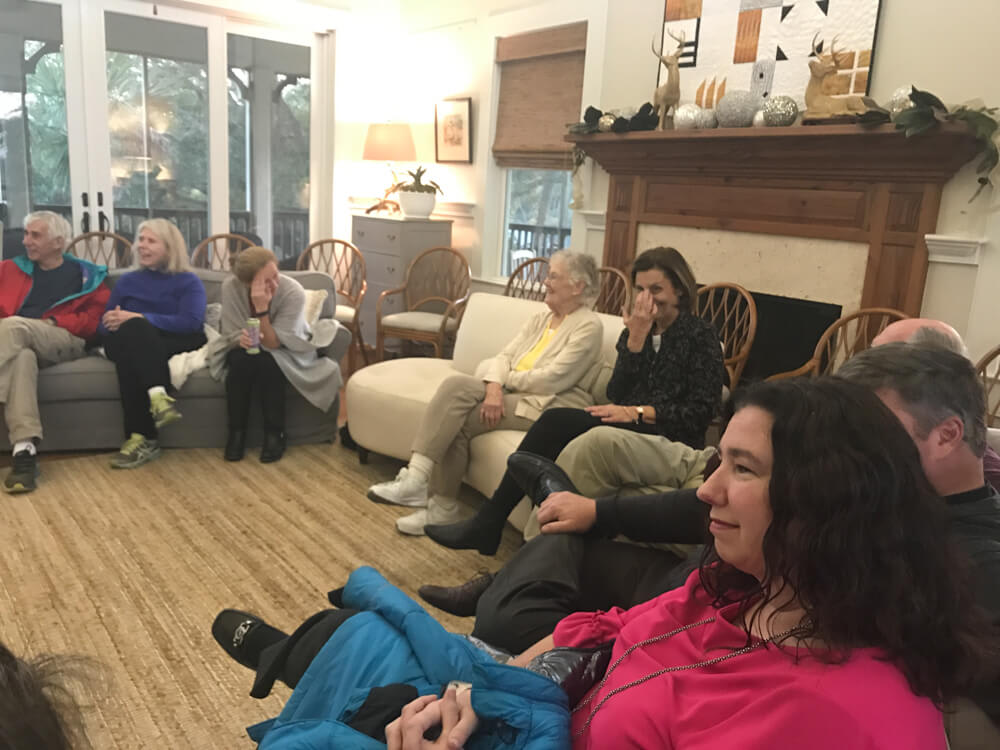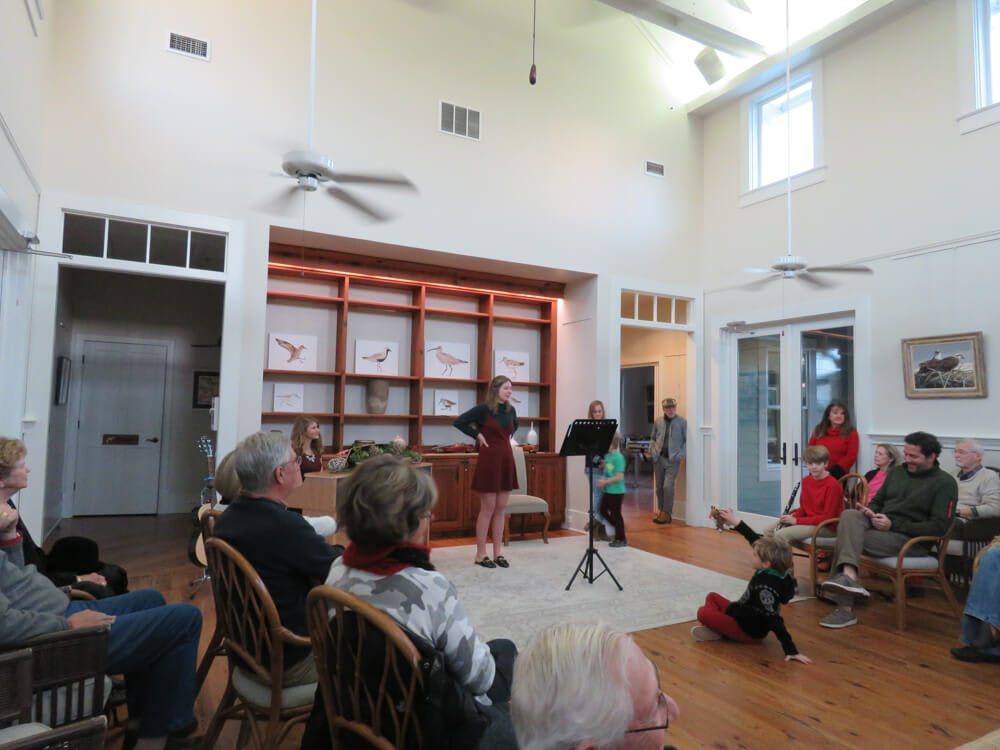 Sam Henshaw played the clarinet while his father Jim dusted off his high school trumpet to accompany him: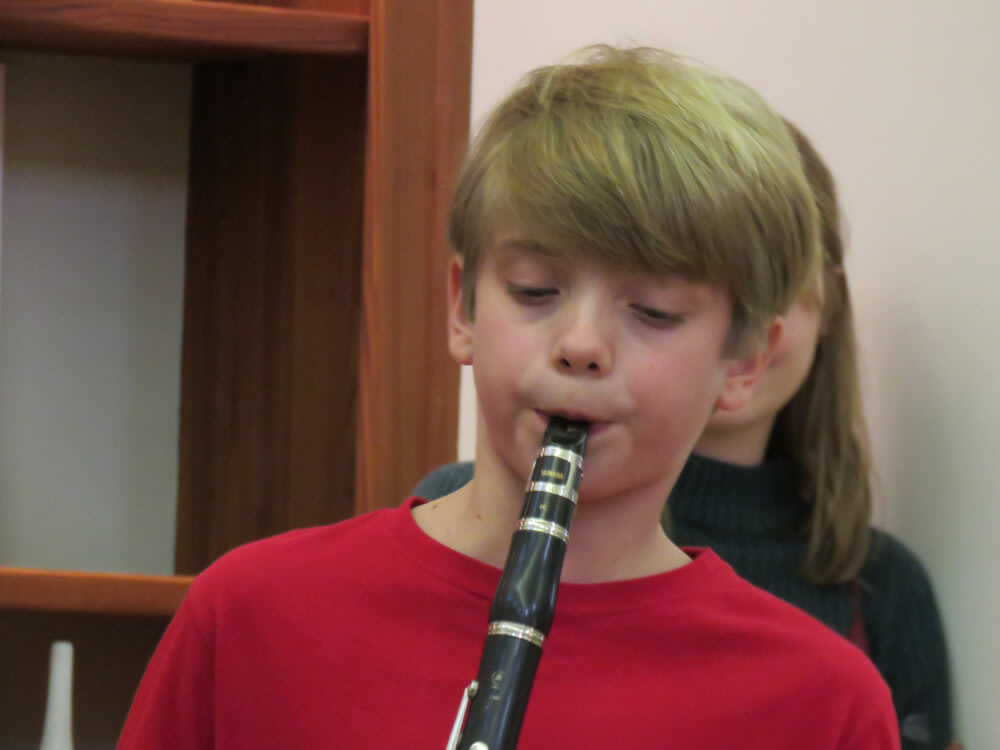 Emma McDaniel did a great rendition of White Christmas: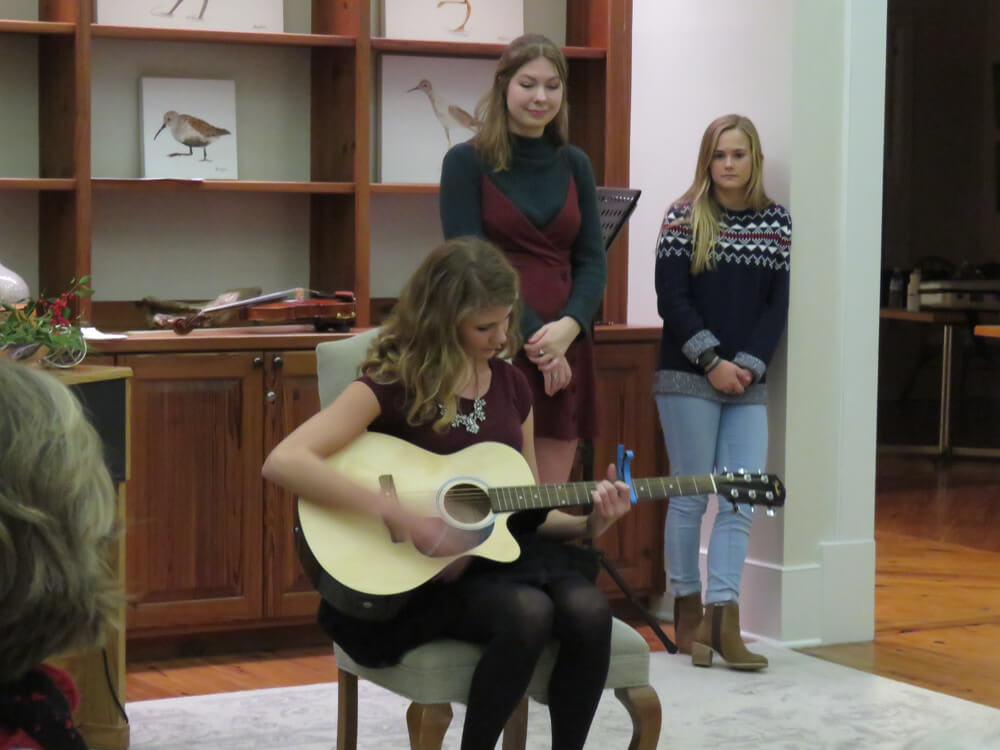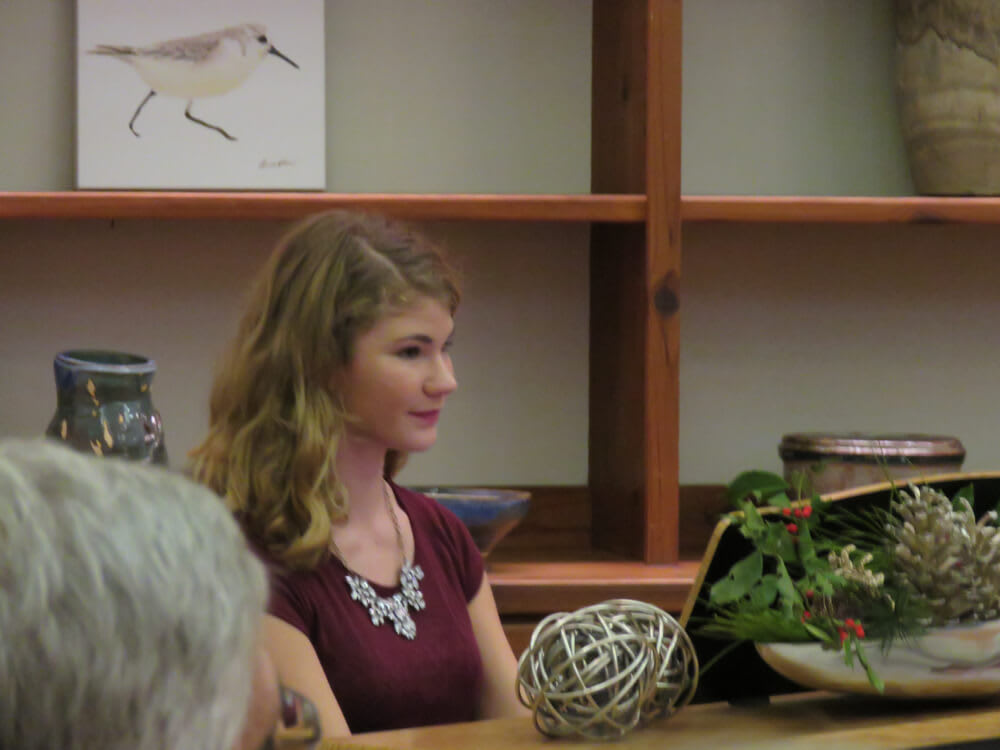 And Cole and Ian Mortimer led the group in a rousing chorus of Rudolph. (you'll have to check the video for this one)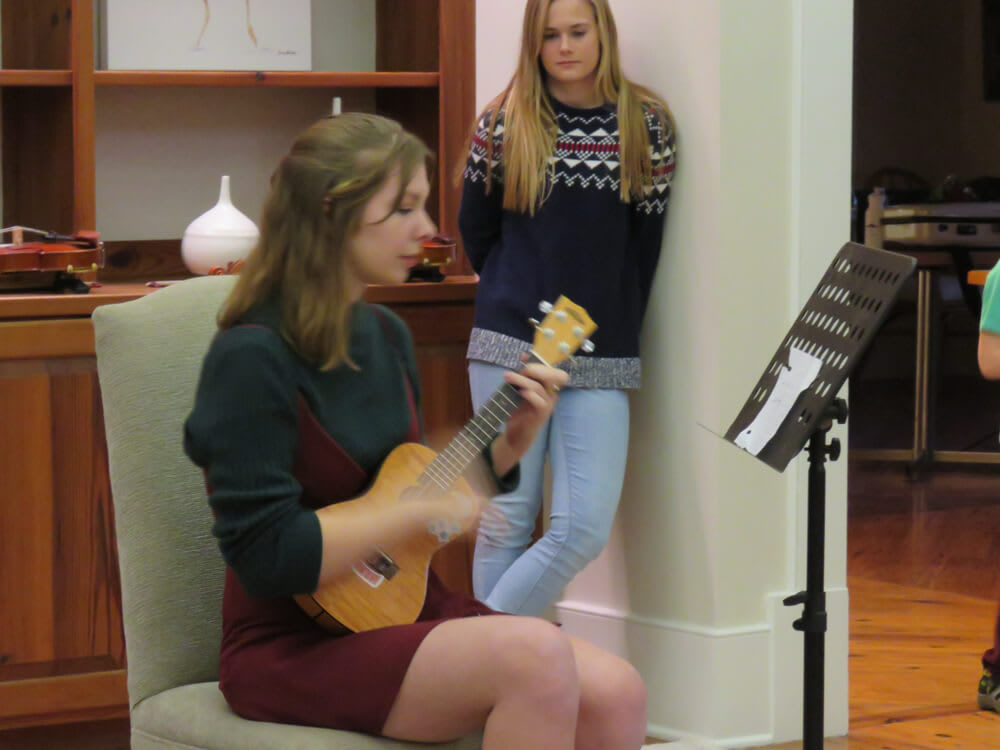 And Meaghan finished the evening with The Christmas Song.
Sponsored by the arts council, the event was well attended. After the music ended, there were cookies and drinks.