Current Nests
It's loggerhead turtle nesting season, and here on Dewees we're on target for a record-breaking turtle season, with our 17th nest discovered and marked this morning near Needlerush walk.  By comparison, last year Dewees had 5 nests for the whole season.  Since we started the turtle protection program in 1999, we've seen 217 nests, with an average of 11-12 per year.  The lowest year was 2001, with 1 nest, and the biggest years were 2006, with 21 nests, and 2013, with 20 nests.  Since we're only halfway through turtle season, we will probably break the record and have the best year yet!
Assuming the state average of 52 days of incubation, we should begin to see hatching nests around the 8th of July.  (Don't worry if they take a little longer, sometimes the first nests are laid during cooler temperatures and take more time.) This is a banner year for us, and we're hearing that numbers are up across the state as well.  Last year the state had high numbers of nests, but Dewees had a relatively low number of nests.  There are lots of factors beyond sheer turtle numbers that determine whether we have a great turtle year or a more sparse one: turtles may have a few years between nesting cycles, sand bars and natural erosion/accretion cycles make a difference, etc.  Our hunch is that last year the sand bar (which brought us lots of great sand) provided a hazard to turtle navigation and they gave up when they hit the sand bars.  This year, we have plenty of high dunes for them to nest in, and a huge open beach with very soft sand.
We take one egg from each nest for DNA testing, which enables us to learn more about the mother (the eggshell is cleaned of yolk so it contains just maternal DNA.)  This project, through the University of Georgia, has taught us a lot about our turtles– many of the turtles who nest on Dewees also nest on Capers, Bull, IOP, Sullivans, Cape, and Lighthouse islands.  Far fewer nest to the south of us on the other side of the Charleston jetties.  Gary McGraw, the team leader, keeps a chart of where Dewees turtles nest based on the returned DNA data.
I'll try to keep this page updated as we go through the summer with nests and predicted hatch dates.

Nest Inventories
72 hours after first evidence of hatching, we will conduct a nest inventory to see how successful the nesting was. All members of the Dewees community are welcome to join.  Inventories are usually conducted in the evenings around 7:30, and will be announced on the activity calendar and on the ferry. Sometimes, during an inventory, we get the thrill of seeing live hatchlings.

Dewees Island Loggerhead Hatchlings from Judy Drew Fairchild on Vimeo.
You can be a part of the loggerhead turtle nesting team.
Yesterday, we tried to post a spreadsheet with the nesting information so far.  Sorry, but something about that created a problem for the blog, so I have cut and pasted the relevant date.  Eventually we'll get that up in a dynamic form, but for now, you'll find a chart at the bottom with the nests and predicted hatch date.  If you want to check nests near the hatching time, please let Judy or Gary know, and be sure not to use white flashlights on the beach– they can disorient the hatchlings.  In addition, you can still
sign up to walk in the mornings
by clicking the sign-up form below.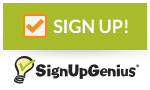 | | | | | |
| --- | --- | --- | --- | --- |
| Nest # | location | date | discoverer | Predicted Hatch Date |
| | | | | 52 |
| 1 | far north, north of jeep trail | 5-17-16 | interns | 7-8-16 |
| 2 | north near sand fence | 5-23-16 | Lee M | 7-14-16 |
| 3 | near DeMayo walk | 5-28-16 | Claudia/Lesa | 7-19-16 |
| 4 | far north Capers Inlet | 5-28-16 | Jade Gentry | 7-19-16 |
| 5 | near Ancient Dunes | 6-3-16 | Judy | 7-25-16 |
| 6 | near MarshMallow | 6-4-16 | Lesa | 7-26-16 |
| 7 | north of Osprey | 6-6-16 | Jane | 7-28-16 |
| 8 | north of Osprey | 6-16-16 | Low | 8-7-16 |
| 9 | North Osprey near posts | 6-18-16 | Sarah | 8-9-16 |
| 10 | north of Osprey | 6-20-16 | Jane | 8-11-16 |
| 11 | South of Ancient Dunes | 6-20-16 | Carroll | 8-11-16 |
| 12 | Just South of Osprey | 6-21-16 | Maggie | 8-12-16 |
| 13 | just north Osprey | 6-21-16 | Allie | 8-12-16 |
| 14 | Just south of willow | 6-22-16 | Caitlyn | 8-13-16 |
| 15 | Far north Capers Inlet | 6-22-16 | Maggie | 8-13-16 |
| 16 | Just north of Needlerush | 6-26-16 | Lesa | 8-17-16 |
| 17 | South of Ancient Dunes | 6-28-16 | Linda |  8-19-16 |