We opened owner's weekend with an Oystercatcher cruise along the waterway Thursday evening to look at shorebirds along the shell middens.  The cruise was sponsored by the Dewees Island Conservancy and South Carolina Audubon.  Since it was March 17th, we had some St. Patrick's day refreshments: corned beef rolls, and guiness/cider snakebites.  Also, some Jameson's Irish Whiskey.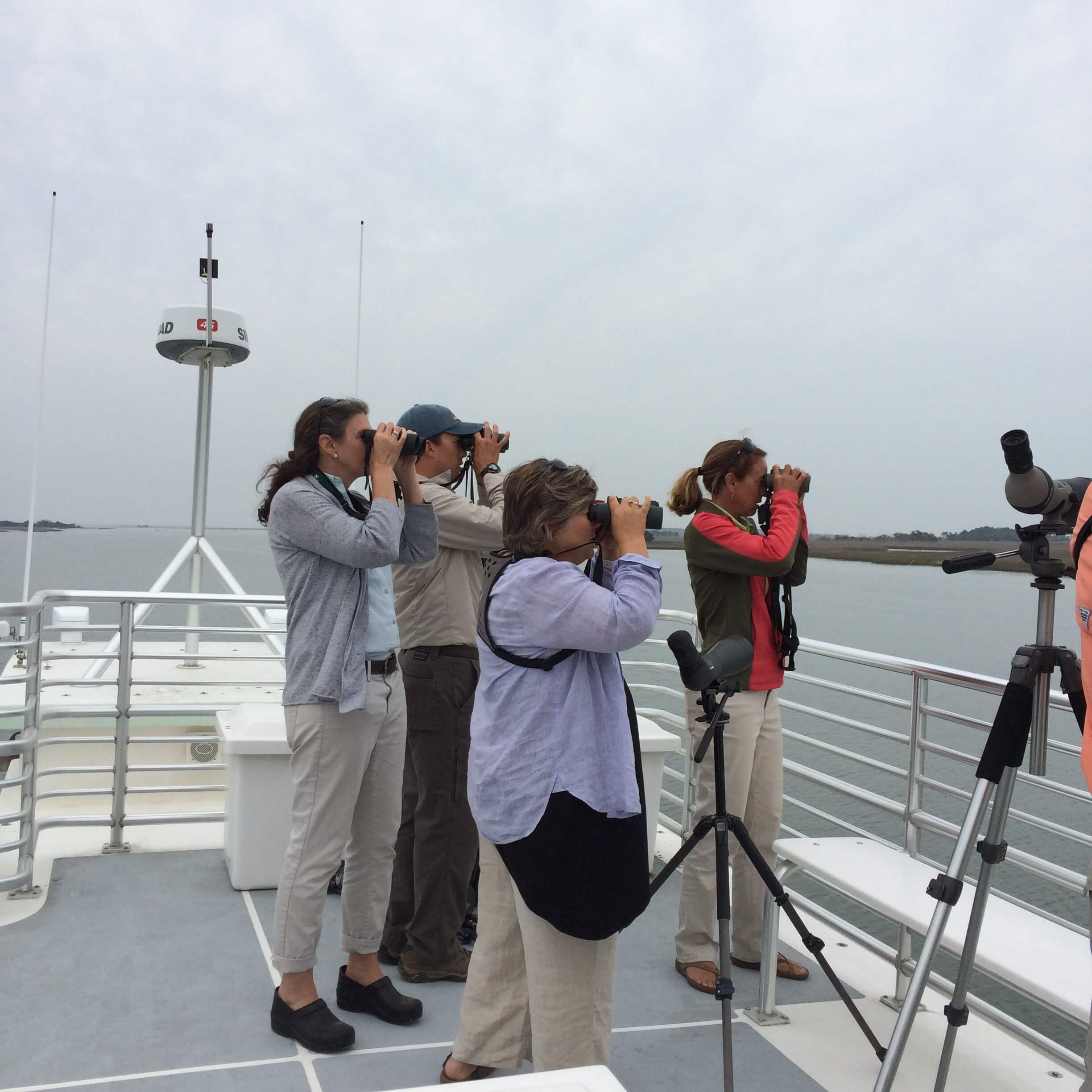 South Carolina is home to one of the world's largest flock of oystercatchers in the winter.  We wanted to get a good look at them from the water. We managed to find a flock of about 90, as well as other shorebirds and seabirds like Dunlin, Black Skimmers and Ruddy Turnstones.  Felicia Sanders, wildlife biologist at SCDNR, Sharon Richardson, Executive Director of South Carolina Audubon, and Nolan Schillerstrom, Seas and Shores Coordinator for SC Audubon were on hand to help us identify different birds. Captain Al, a good naturalist himself, also helped us locate birds.  In the meanwhile, it gave us a great chance to hang out with friends, catch up with others we hadn't seen in a while, and just enjoy a relaxed cruise along the waterway.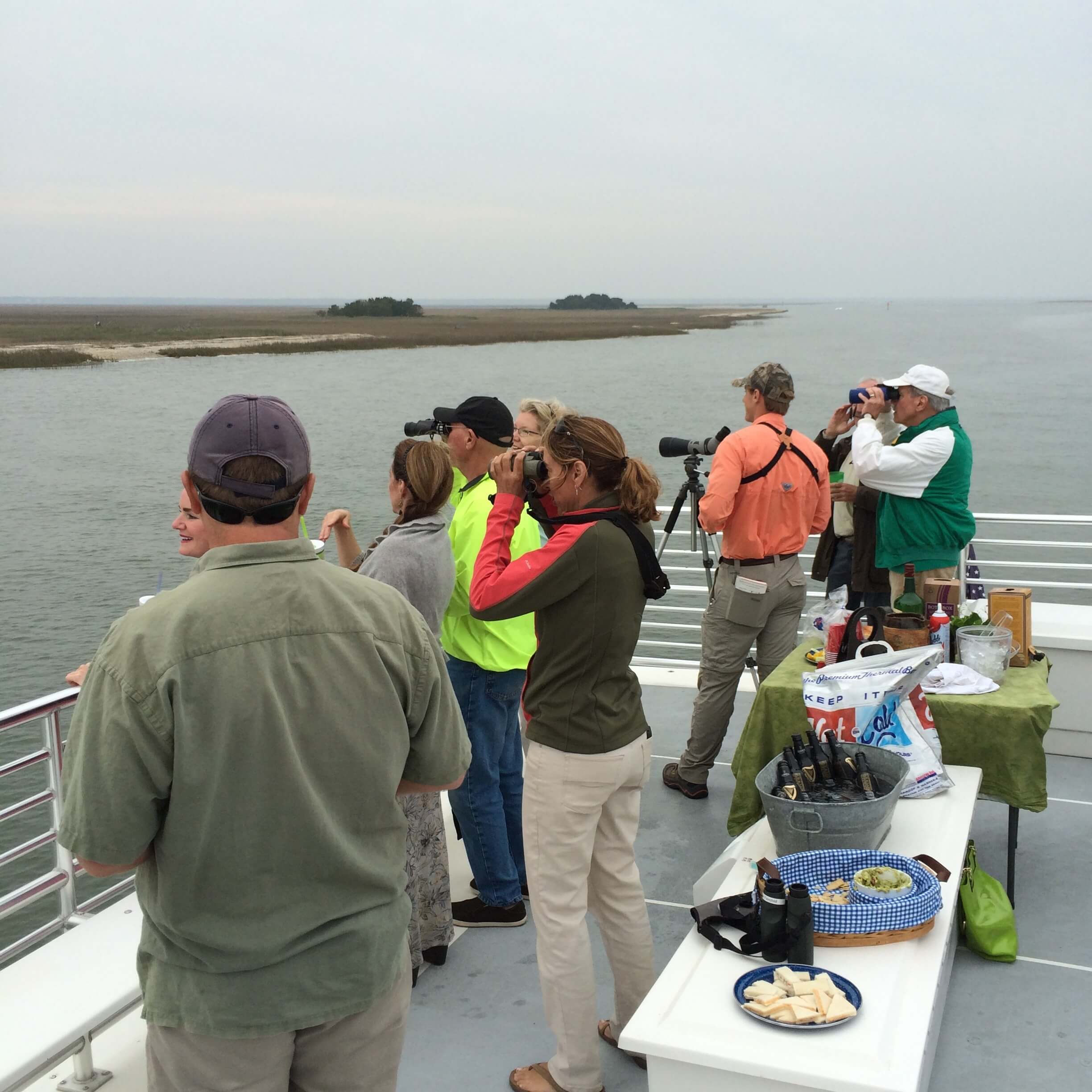 You can read more about this event at the Conservancy Website.