On July 1, Nicole (one of the Dewees Island Conservancy's summer interns) was scanning the photos taken by the wildlife trail camera out on the North End of the Island when she came across these three photos, showing a bobcat out at that end of the island: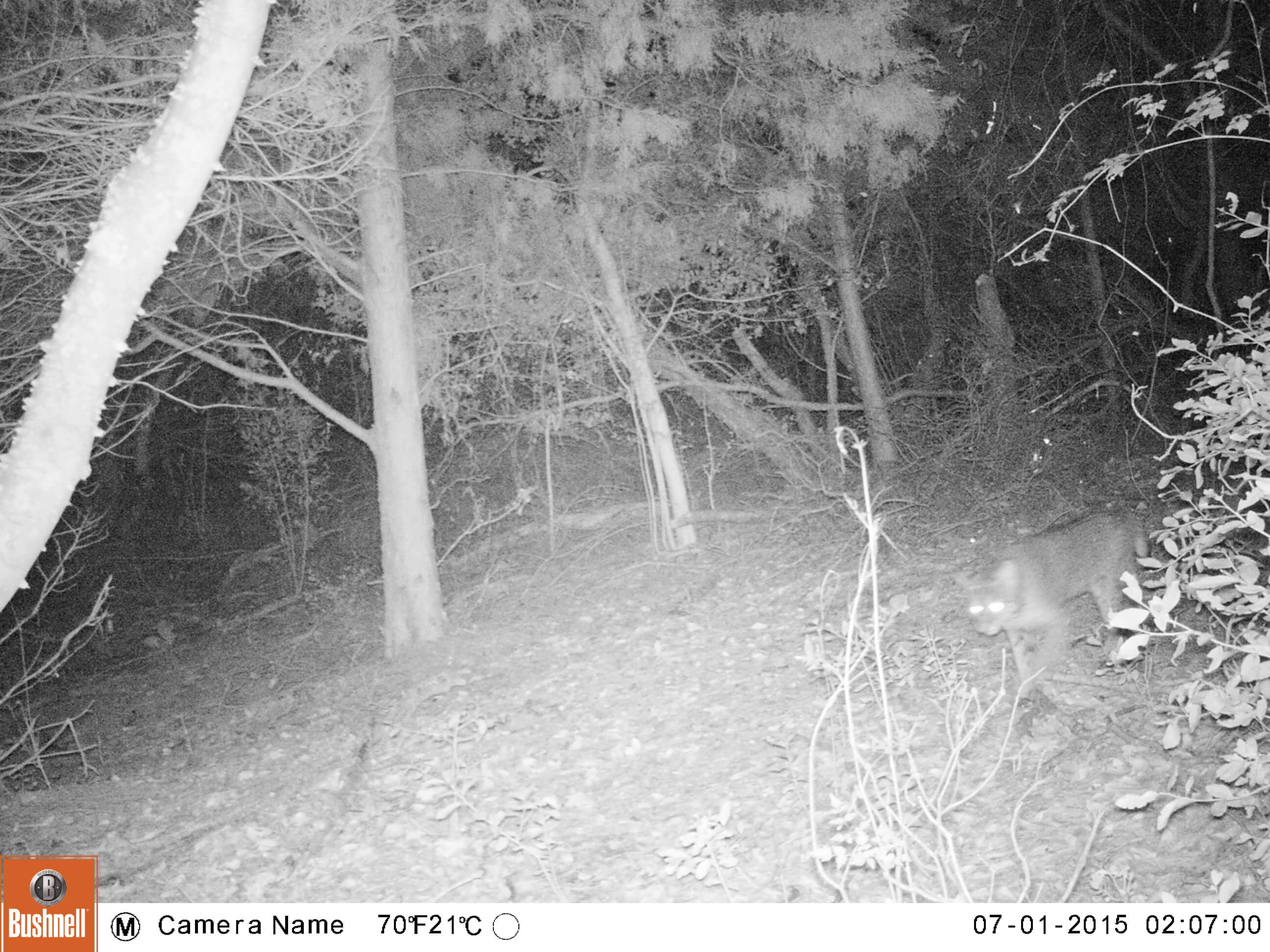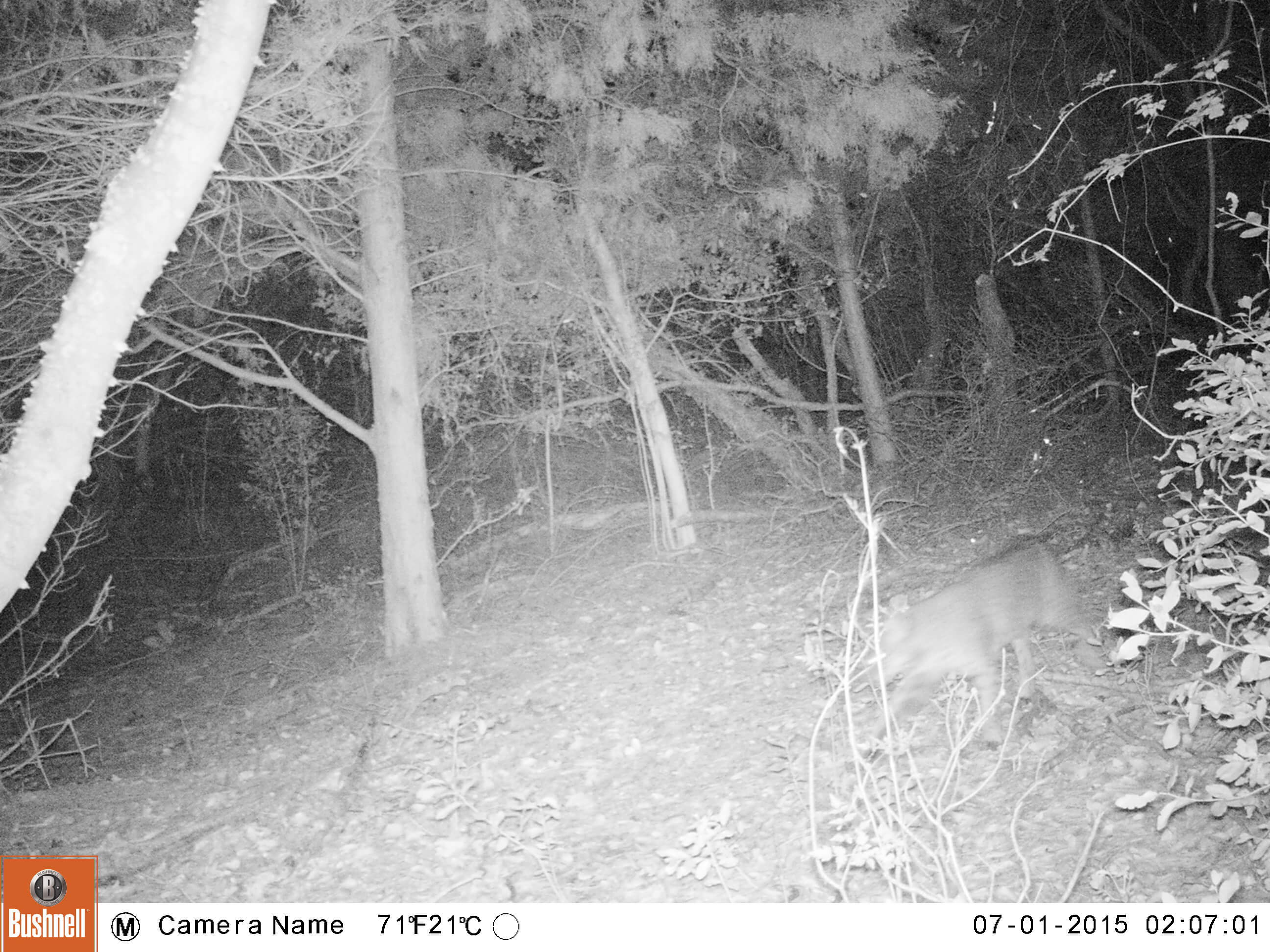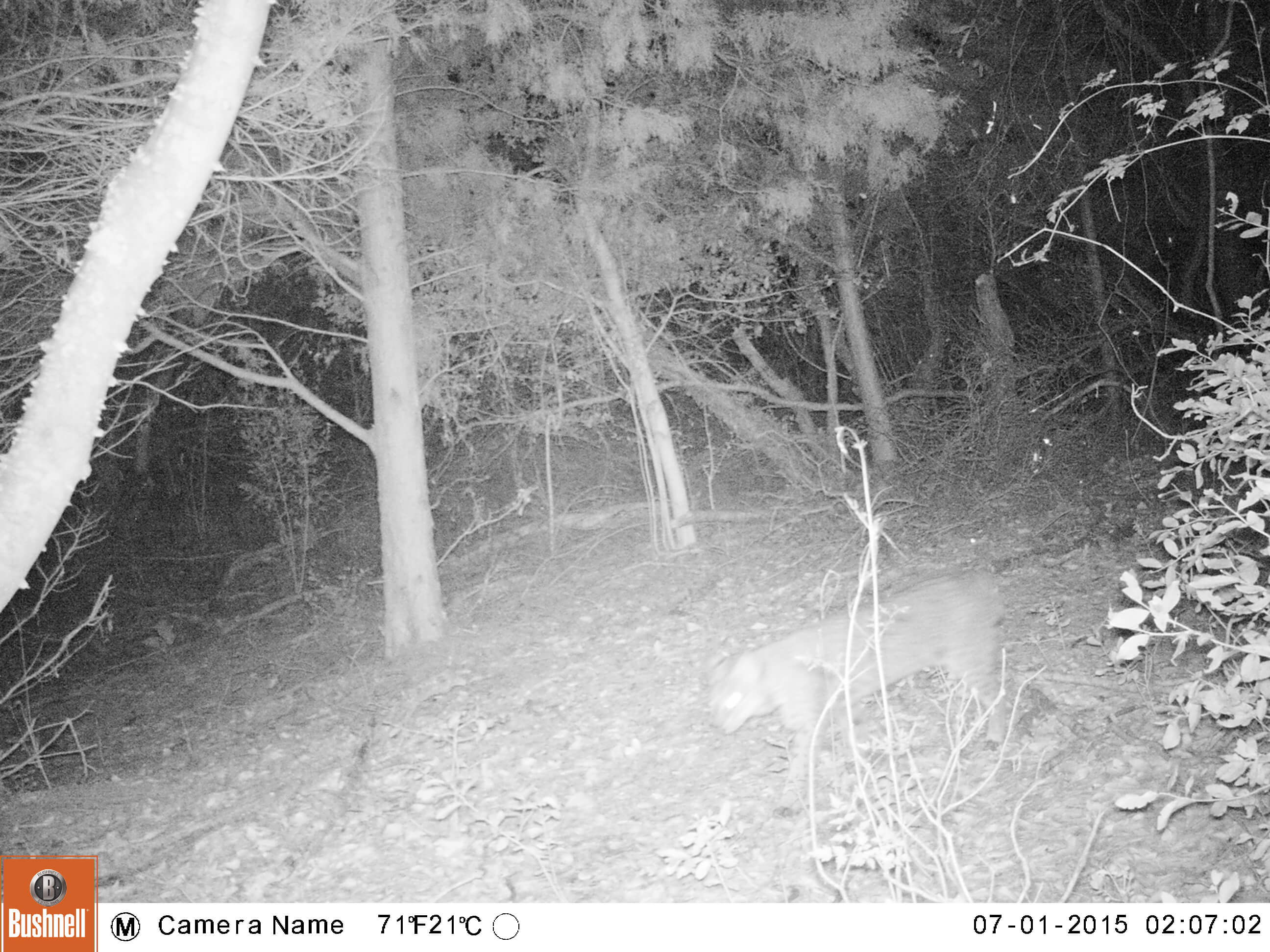 '
We have seen tracks and scat out on the beach, and we know they swim between Dewees and Capers Island, and between Capers and Bull. On Dewees, we've found the tracks going in and out of the water, and photographer Ben Sumrell captured this incredible shot in 2012 while watching one swim from Capers to Bull Island.
Then, Monday morning, our other Conservancy Intern Allie was on Capers Island with turtle team head Gary McGraw, and they landed downwind of a Bobcat near a turtle nest. They were able to get close before startling the cat, and Allie snapped these photos: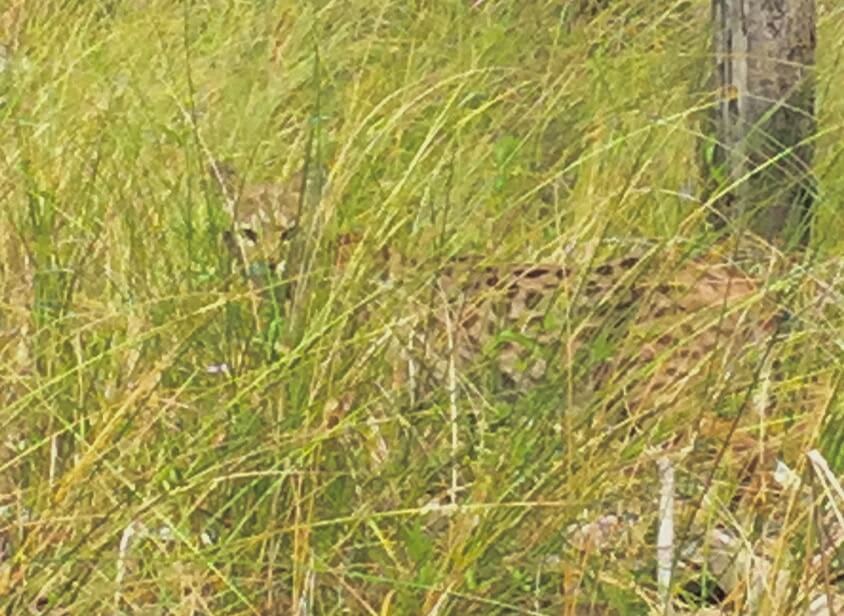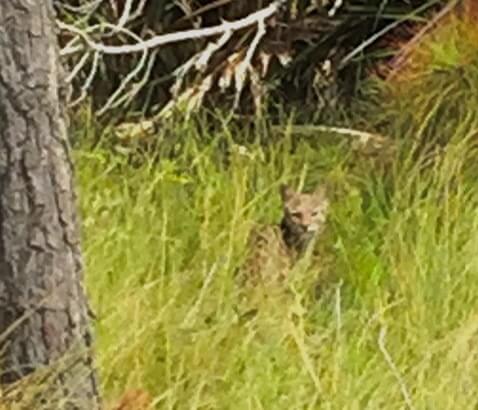 Allie says,
When I first saw it I was just looking for turtle crawls near the dunes. Then spotted it walking along in the tall grass about 15 Yards from me. We were down wind though so were able to watch it for a couple minutes before noticing we were there. Once it saw us, it froze and just stared at us for a minute, which was when I was able to snap a few shots before it wandered off.
The north end of Dewees is entirely within a conservation easement, which means that there are no houses out there, and relatively large tracts of undisturbed maritime forest and marsh. Click here for vacationer John Stoffel's account of watching one on the road out there on his first visit to Dewees. We enjoyed seeing the Stoffel's back on the island last week– it's kind of cool that they seem to be able to time their vacations with bobcat activity.
One year, Gary McGraw saw a bobcat stalking a deer on the island: by the size of the tracks, we almost convinced ourselves that it was a cougar, but after consulting with DNR and taking plaster casts, it was determined that it was just a large bobcat. Here is a link to that story and photos of the plaster casts we took of the tracks.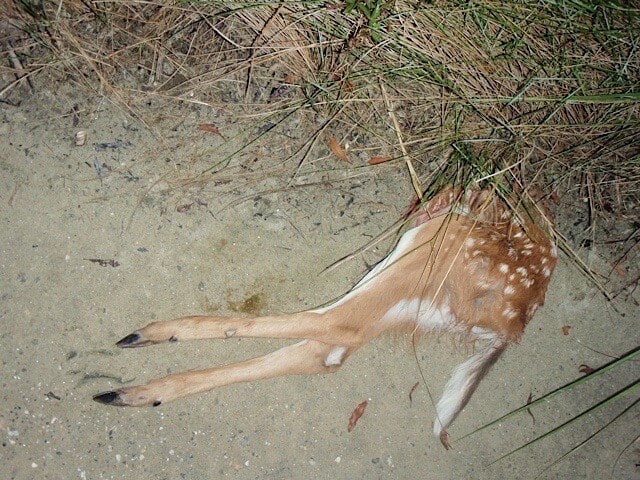 And Peter Cotton discovered a half eaten fawn on his way up to Capers Walk on a turtle patrol. Here's his evidence of a (then)recent bobcat kill:
When Peter returned to fetch his cart, the fawn was gone. Bobcats can cache their prey to return to it later. Click here for a post about bobcat caches.
On Kiawah Island, there are far more bobcats; they have learned to adapt quite well to living in close proximity to humans. I have been there to band birds and for various meetings, and on every single visit I saw either a bobcat or field signs of one. They have a tagging/gps tracking program to learn more about their bobcats, and they have learned a few things about their bobcats: They hunt nocturnally around scrub-shrub, forest, and developed areas, and they prefer scrub-shrub habitat along marsh edges and secondary dunes for daytime resting cover. The biologists on Kiawah even know where the dens with kittens are– I'd love to see that someday!
For now, I love knowing they are out there, elusive and beautiful, and it makes me appreciate our wild habitat even more!
For an article in SC Wildlife magazine about bobcats, click here.
National Geographic produced a video about the Kiawah bobcats: