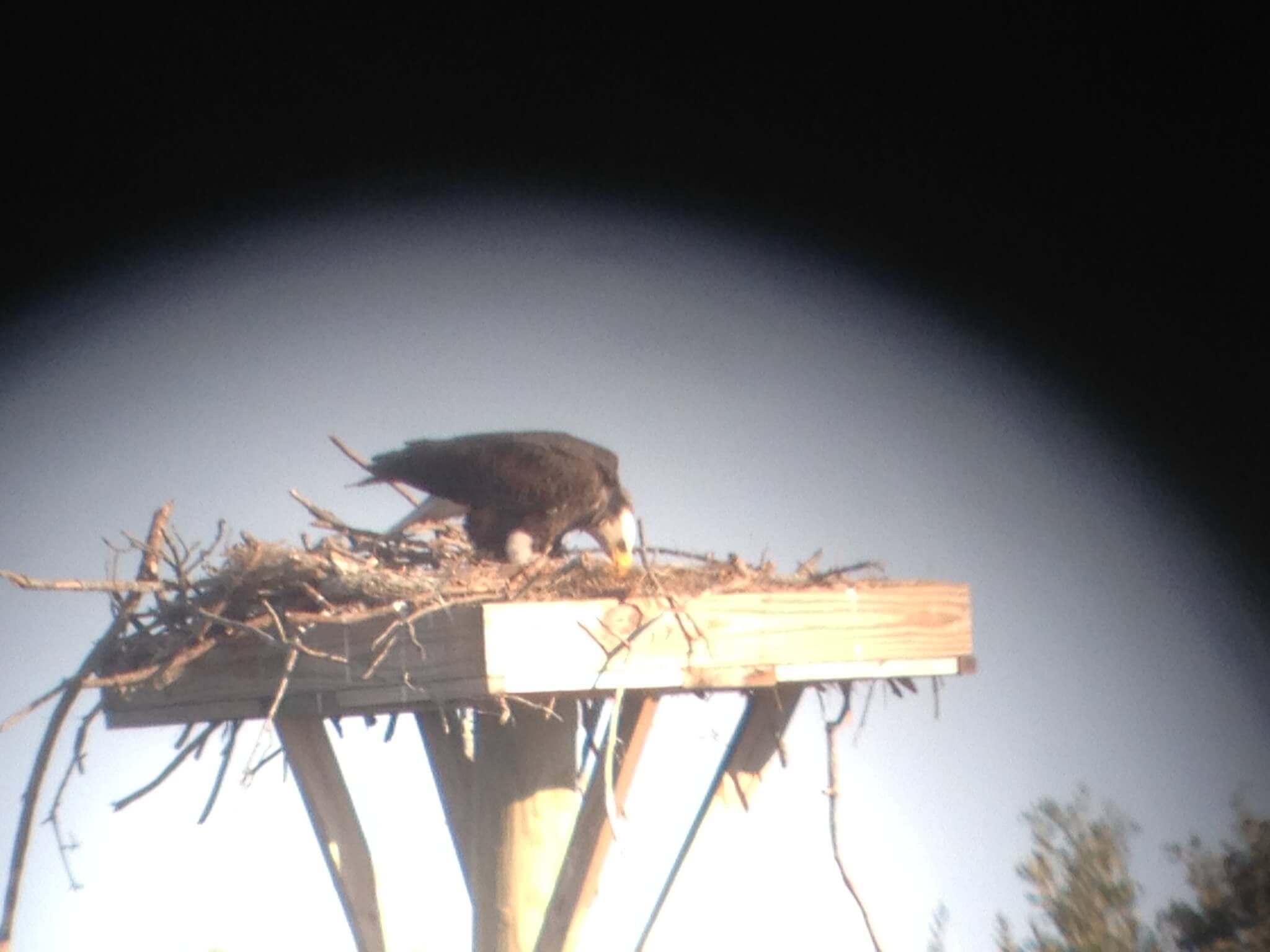 Wednesday, the eagles tending the nest became a lot more active. Standing up, leaning down, moving things around in the nest; it seemed like something was going on. Since we normally hear chicks before we can see them, I headed over to Lake Timicau lane to see if we could hear anything. Sure enough, there were small squeals audible over there. On Wednesday, I took a tour by, and worried because the temperature was dropping quickly. From the telescope from my porch, I could see two tiny, wobbly white heads. I was a little nervous–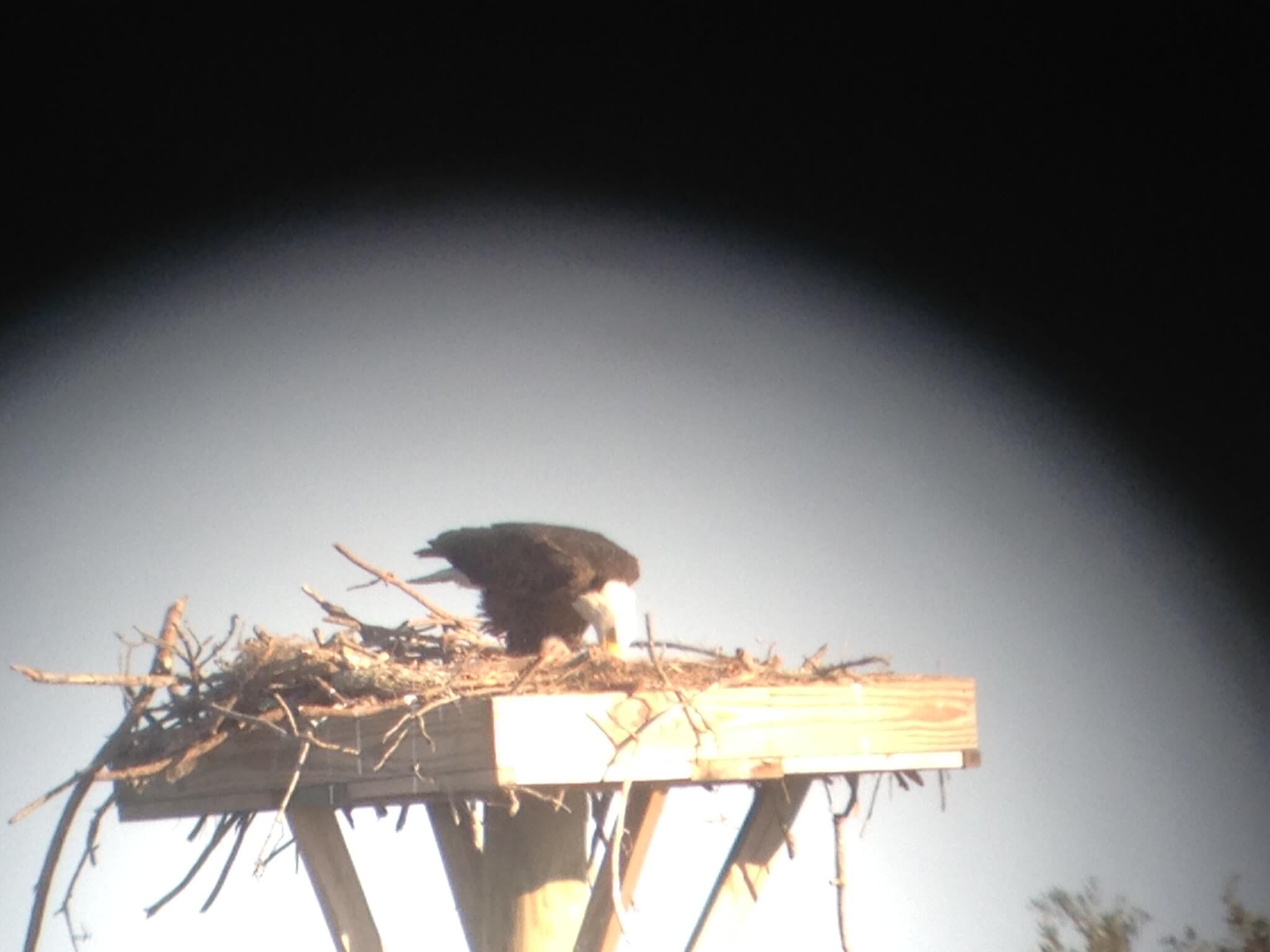 it was going to be frightfully cold overnight.
In the morning, I fixed the scope on the nest again, and could see one tiny one. Eagles sometimes hatch two chicks, but only one survives, so I was glad to see that one had made it through the night.
Yesterday, I headed over closer to see what I could find: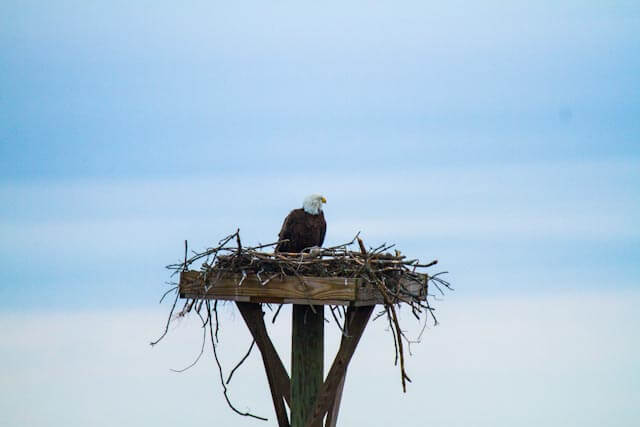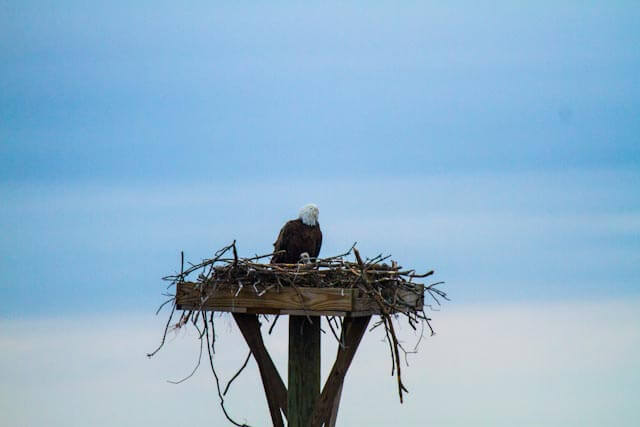 The female was watching over a youngster, and keeping an eye out for dangers: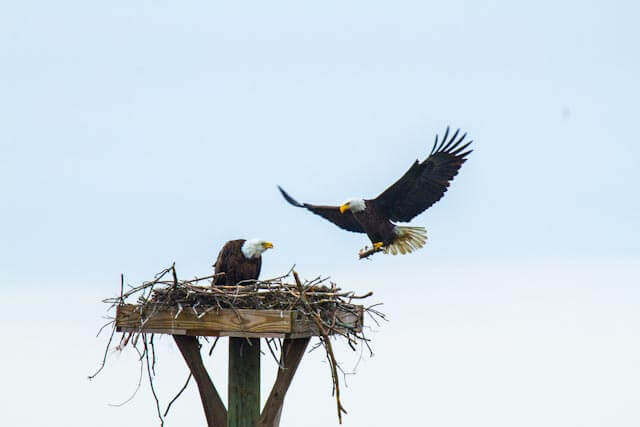 The male brought in a fish and fed her, and it was clear that there was a young one right there, but not clamoring to be fed.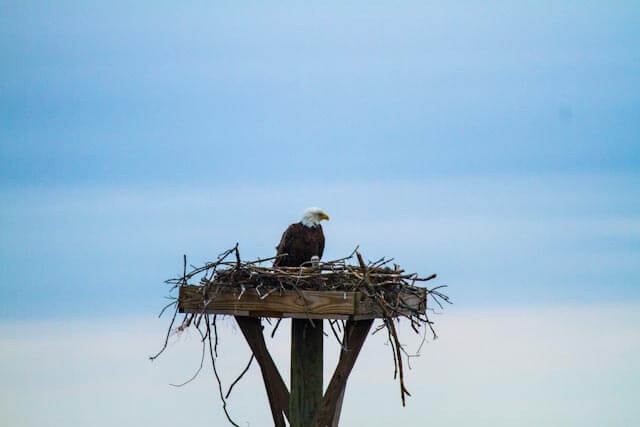 This morning the day is warm and sunny, and I was delighted to see two distinct tiny fluffy white heads, bobbing as they begged for food from the attentive adults.