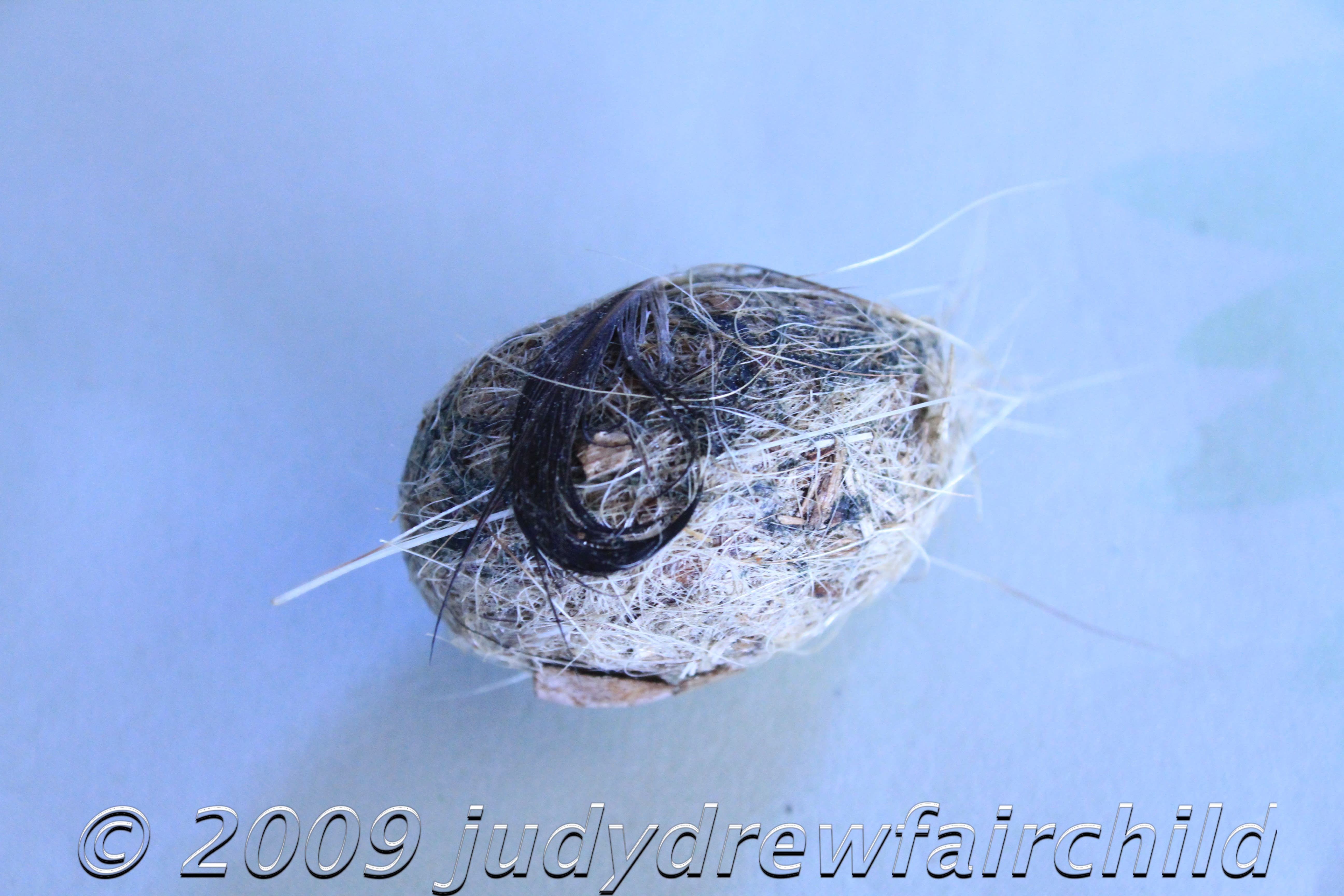 Here's an unusual present that I found on the roof this week. It was during the green building tour that I noticed a perfect, egg-shaped pellet on the corner of the rooftop deck. There was only one thing it could be– there were bits of fur and feathers and bugs, so we were sure it was an owl pellet. Since we hear Great Horned Owls most often, I started looking for pictures of their pellets, and they were large and irregular. Then I found a description of a Screech Owl Pellet on the BNA (Birds of North America) website out of Cornell. If you have never used this site, you have to pay a membership fee, but it's great! Sure enough, screech owls form oval or cylindrical pellets.
Stay tuned– we will probably dissect this pellet as a nature program later in the summer.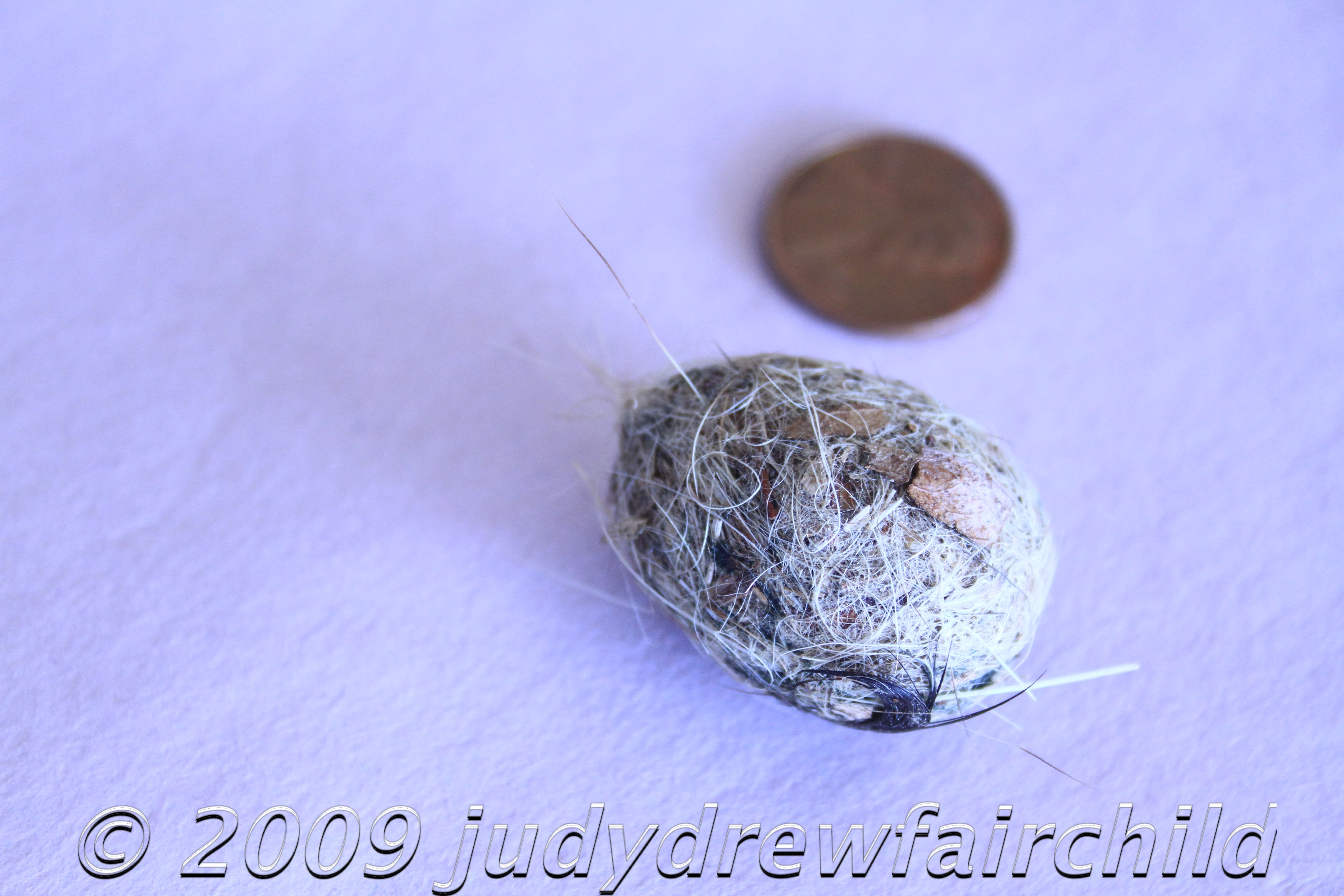 When Lori and Gretchen went to check our wood duck boxes in the conservation area this week, they found several screech owls in the boxes. Nesting season is pretty much over for them in South Carolina, right now, so they were most likely roosting during the daylight in a rather safe location. Lori says they are the rufous-phased (reddish) morph of the Eastern Screech Owl.
Here's a cool video of screech owls using a nest box with the male feeding the female:  http://www.squirrelhouse.com/enter/owlboxwebcam.html
You can learn more and hear a screech owl call at enature.